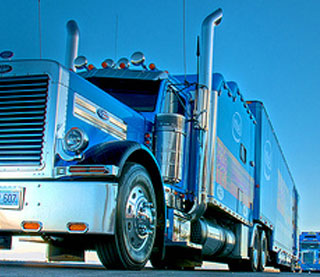 Fast,
Hassle-Free
DOT
Physicals
For certain driving jobs like commercial truck driving, a DOT physical is necessary to ensure that you're physically fit enough to operate the vehicle. The Spinal Health Center offers DOT physicals, also known as CDL physicals.
Many people put off taking their DOT physical, thinking that it will take too much time or that paperwork will be a hassle to complete. We provide quick physicals with our DOT Certified Medical Examiner so that you can get in and get back to your day. We also understand how important it is for a driver to maintain their commercial driver's license, so you can trust us to be professional and knowledgeable about your needs as a commercial driver. Just contact us to schedule an appointment, and we will take it from there.
What
To
Bring
To
Your
DOT
Physical
When you arrive to your appointment, we will need the following from you:
A current driver's license issued from the state
Any glasses, hearing aids, or contacts that you wear
A list of all medications that you currently take
Any special notices from your doctor (considerations, exemptions, etc.)
Be sure to come well-hydrated, as you will need to take a urine test.
What
To
Expect
At
Your
DOT
Physical
Once you arrive to your appointment, you'll need to complete the necessary Department of Transportation paperwork. We will then administer hearing and vision tests. After that, a Raintree DOT Certified Medical Examiner will examine you according to the areas listed on the DOT physical form. Lastly, the examiner will take a urine sample. Please note that the urine sample won't be used for drug testing, but for medical examination only. When you've completed your physical, we will give you a copy and also send a copy to your employer. If you pass the physical, we will issue a Medical Examiner's Certificate valid for up to two years, depending on your test results. DOT Physical costs $70.00.